The company
Who we are!
ProDive Ltd is a marine and Submarine work contractor with 20 years experience worldwide.
We specialize in installation of Subsea pipelines of all types and in coastal works, such as jetties, wharves, floating Docks or any type of submarine work, when special and difficult situations have to be resolved, such as underwater inspections in deep water with ROV's or commercial divers.
We have the know-how and the equipment to analyze a natural marine site where will be carried out the "PROJECT", we evaluate difficulties and adapt the design of the work's according to the particularities of your site. Our know-how also focuses on the design of structures on nearshore sites (Coastal zone) which are necessary for the smooth execution of the works of each "PROJECT". ProDive Ltd manages to provide to its customers accurate and reliable solutions with the utilization of its well trained staff possessing the 'know-how' of underwater construction projects. The implementation of its up to date and technologically advanced equipment has as a result efficient time saving without jeopardizing main issues like safety and various costs.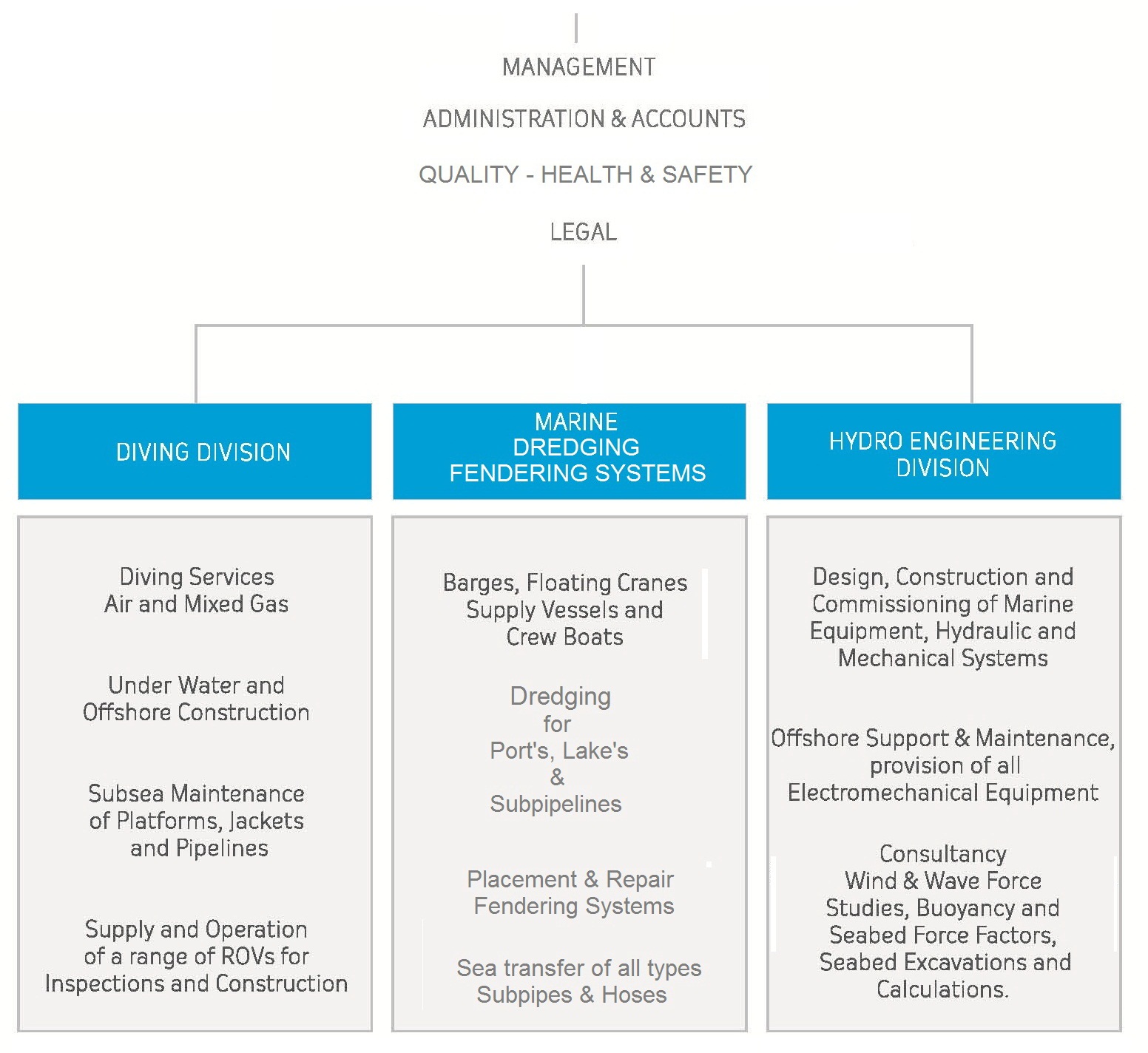 Our Vission
Our mission is to provide you with the most innovative solutions for your evolving needs in marine and underwater construction